Motorcycle Accident Lawyers in Longview and Tyler, TX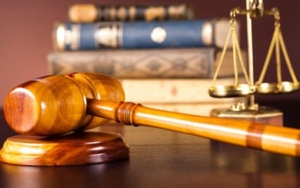 When you or someone you love has to go through a devastating motorcycle accident, we at the Cooper Law understand this is a very stressful time filled with many unanswered questions. Eric cooper has dedicated himself to helping accident victims and their loved ones. The goal is to provide you with the best legal counsel in representing injured motorcycle riders and their passengers from all across the State of Texas.
Understanding the process
Maneuvering the maze of legalities following a serious motorcycle accident can be confusing and frustrating. Whether Negligence, Manufacturer Defect, Road Design, or Wrongful Death; understanding what type of motorcycle accident you have been in will be an essential part of a successful claim. Motorcycle accidents resulting from malicious intent may be subject to further legal action and may carry punitive damages.
Common Motorcycle Accident Injuries
Motorcycle accident cases can result in severe injury including traumatic brain injury with other life-threatening complications. These can require life-long medical care and compensation for loss of wages, physical and occupational therapy and loss of a normal life. Other injuries are extensive and may include:
· Broken Bones or Dislocation
· Lacerations, Contusions and Abrasions
· Cosmetic Disfigurement
· Neck and Spinal Injuries
· Traumatic Head Injuries
Here to help
If you or a loved one have been injured in a motorcycle accident, contact us for a free consultation to discuss your case with a Texas motorcycle accident lawyer. We will review the circumstances and legal issues surrounding your injury and answer your questions.
Our Texas motorcycle accident attorneys are here to fight for you every step of the way.
Are you or a family member suffering from a motorcycle injury?
Make an appointment for a free consultation at our office by calling us at 855-297-4878. The Cooper Law Firm handles motorcycle injury cases throughout the East Texas Area, including Tyler, Marshall, Mt. Pleasant, Pittsburg, Jefferson, Paris, Nacogdoches, Lufkin, Kilgore, Tatum, White Oak, Longview, Gladewater and White House and throughout the State of Texas.
Disclaimer: The personal injury, wrongful death, motorcycle accident injury, dog bite injury, bus injury, truck injury, catastrophic injury, or any other legal information presented at this site should not be considered formal legal advice, nor the formation of a lawyer or attorney client relationship. Prior results do not guarantee or predict a similar outcome with respect to any future matter. Please note that you are not considered a client until you have signed a retainer agreement and your case has been accepted by our firm.