Wrongful Death Lawyers in Longview and Tyler, TX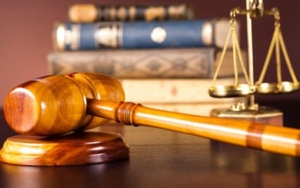 It is comforting to be surrounded by people who care about you and want to help when you've lost a loved one. At the Cooper Law Firm, we have people who will be there to help you move forward in these trying times.
We Know How to Help
The loss of someone you care about is never easy, but when the person's death is the result of another person's negligence or misconduct, the situation becomes even more complex. At the Cooper Law Firm, we understand what you are going through—the funeral planning, the mix of emotions you are dealing with, and the questions you want answered—and we have the experience to guide you through it. Our Texas wrongful death lawyer and wrongful death legal staff will be your legal system of support—we're here for you. Fill out a free online consultation form or call (855) 297-4878 and speak to a compassionate Texas wrongful death lawyer who knows how to help.
A Committed Legal Team for Your Family
Lawyer Eric Cooper is here to represent husbands and wives, sons and daughters, mothers and fathers and domestic partners in wrongful death actions against those responsible and accountable for the wrongful deaths of loved ones.
Our legal support team will on your behalf bring a claim against negligent drivers, public entities, insurance companies, major corporations, hospitals, doctors, employers, trucking companies and other wrongdoers.
If your family has suffered the loss of a loved one because of someone else's negligence or carelessness or because of an accidental mishap, a medical disaster, a work-related injury, a defective product or other wrongful conduct, talk to the Texas wrongful death lawyer who has experience confronting the people, insurance companies and corporations responsible for others' losses.
At the Cooper law firm we are fully committed to caring for the survivors of wrongful death victims.
Make an appointment for a free consultation at our office by calling us at 855-297-4878. Cooper Law Firm handles wrongful death cases throughout the East Texas Area, including Tyler, Marshall, Mt. Pleasant, Pittsburg, Jefferson, Paris, Nacogdoches, Lufkin, Kilgore, Tatum, White Oak, Longview, Gladewater and White House.
Disclaimer: The personal injury, wrongful death, motorcycle accident injury, dog bite injury, bus injury, truck injury, catastrophic injury, or any other legal information presented at this site should not be considered formal legal advice, nor the formation of a lawyer or attorney client relationship. Prior results do not guarantee or predict a similar outcome with respect to any future matter. Please note that you are not considered a client until you have signed a retainer agreement and your case has been accepted by our firm.