Oil Field Injury Lawyers in Longview and Tyler, TX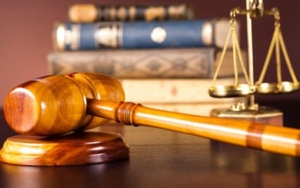 Oil field workers understand that they work in an extremely rewarding, yet dangerous work environment. The industry they're employed in is motivated by high prices and the need to drill and/or maintain current production volumes. Unfortunately, these factors lead to many workers being seriously injured or killed as a result of an oil field accident or injury.
These injuries may be caused by employers requiring their workers to work double shifts or long hours without adequate breaks. They can also be caused by third-party contractors and/or general employer negligence.
Types of Oil Field Accidents
Below is a brief list of the more common types of oil field accidents:
Falls from rigs and equipment
Equipment failures and/or defective products
Frac tank mishaps
Well blowouts
Explosions and fires
Toxic chemical spills
Toxic gas inhalation
Types of Oil Field Injuries
Below is a brief list of the more common types of oil field injuries:
Head injuries including brain injury
Neck and back injuries including spinal cord injury
Broken bones
Severe burns
Electrocution
Texas Oilfield Injuries
While there is more than enough work to be done, it is dangerous work. Every possible protection must be in place to protect workers from personal injury and wrongful death.
Oil workers can still suffer serious and fatal injuries on the job site. Many of these come from heavy equipment failures. Others result from lack of training, from failure to use proper safeguards or from errors in the drilling process.
Oil field injuries vary, many can be catastrophic — especially when you are dealing with pipes and industrial equipment that weighs thousands of pounds. This is especially true when workers are forced to work long periods of time without adequate rest and to take chances with their safety just to work a bit faster.
When oil field employees are not sufficiently trained or supervised or equipment is not properly maintained, it is a recipe for disaster that can cost life and limb. We work hard to determine exactly what all of the contributing factors were in your accident.
Are you or a family member suffering from an oil field injury?
Make an appointment for a free consultation at our office by calling us at 855-297-4878. The Cooper Law Firm handles oil field injury cases throughout the State of Texas, including Tyler, Marshall, Mt. Pleasant, Pittsburg, Jefferson, Paris, Nacogdoches, Lufkin, Kilgore, Tatum, White Oak, Longview, Gladewater and White House.
Disclaimer: The personal injury, wrongful death, motorcycle accident injury, dog bite injury, bus injury, truck injury, catastrophic injury, or any other legal information presented at this site should not be considered formal legal advice, nor the formation of a lawyer or attorney client relationship. Prior results do not guarantee or predict a similar outcome with respect to any future matter. Please note that you are not considered a client until you have signed a retainer agreement and your case has been accepted by our firm.