Spring Valley Village Texas Injury Lawyers and Spring Valley Village Accident Attorneys
[fusion_builder_container hundred_percent="no" equal_height_columns="no" menu_anchor="" hide_on_mobile="small-visibility,medium-visibility,large-visibility" class="" id="" background_color="" background_image="" background_position="center center" background_repeat="no-repeat" fade="no" background_parallax="none" parallax_speed="0.3″ video_mp4="" video_webm="" video_ogv="" video_url="" video_aspect_ratio="16:9″ video_loop="yes" video_mute="yes" overlay_color="" video_preview_image="" border_size="" border_color="" border_style="solid" padding_top="" padding_bottom="" padding_left="" padding_right=""][fusion_builder_row][fusion_builder_column type="1_1″ layout="1_1″ background_position="left top" background_color="" border_size="" border_color="" border_style="solid" border_position="all" spacing="yes" background_image="" background_repeat="no-repeat" padding_top="" padding_right="" padding_bottom="" padding_left="" margin_top="0px" margin_bottom="0px" class="" id="" animation_type="" animation_speed="0.3″ animation_direction="left" hide_on_mobile="small-visibility,medium-visibility,large-visibility" center_content="no" last="no" min_height="" hover_type="none" link=""][fusion_text columns="" column_min_width="" column_spacing="" rule_style="default" rule_size="" rule_color="" hide_on_mobile="small-visibility,medium-visibility,large-visibility" class="" id=""]
Spring Valley Village Texas Injury Lawyers and Spring Valley Village Accident Attorneys
How can a Cooper Law Firm attorney assist me after an accident in Spring Valley Village Texas?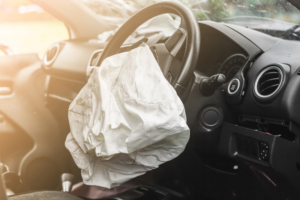 Ranked as the third leading cause of death in Texas, accidents causing personal injury do not discriminate.  In most cases, they are random unintentionally-caused events that can range from simple annoyances for treatable short term injury, or they can wreak lifelong havoc on a victim through catastrophic physical harms and/or injury-related death.  The Centers for Disease Control and Prevention (CDC) reports that people in the United States are much more likely to die from accidental injuries than they were two decades ago, naming the top three causes as car accidents, accidental overdoses, and falls.  Personal injury attorneys in Spring Valley Village Texas at the Cooper Law Firm will help injured accident victims recover financial compensation to pay for medical expenses, lost wages, and pain and suffering.
Legal doctrine impact.
Tort law addresses civil action for personal injury, or negligent acts that cause injury.  Spring Valley Village Texas injury lawyers can help victims by applying the standing federal and Texas state legal doctrine to the unique factors of each individual case.  The goal of Spring Valley Village TX injury attorneys is to build a case proving negligence that will facilitate productive settlement communication with insurance companies and accelerate larger court awards on behalf of accident victims.
Economic burden of accidental injury.
The United States accidental injury cost burden for total economic costs of fatal and nonfatal preventable injury-related incidents in 2019 was $1,097.9 billion, including employer's uninsured costs, vehicle damage, fire costs, wage and productivity loss, and medical and administrative expenses.  Estimates of lost quality of life from unintentional injuries was $4,520.6 billion in 2019.  Spring Valley Village Texas accident lawyers are a valuable asset to a person faced with an unexpected injury that necessitates financial compensation.
Accident victim compensation.
Personal injury damages must be valued in accordance with tangible expenses and property replacement, as well as pain and suffering. Damages are different from costs of filing a lawsuit, although the court may order the losing party to pay those expenses as well. Cooper Law Firms accident attorneys in Spring Valley Village guide their clients' actions and answer relevant questions concerning the types of damages that include:
Economic damages for loss of current and future wages, medical bills and future medical expenses, household expenses and costs associated with altered life plans.
Non-economic damages for pain and suffering, loss of personal enjoyment, mental anguish, and loss of companionship.
Punitive damages may be awarded by a court to punish a negligent individual and as a means to deter future similar acts when the negligent individual's actions are found to be intentional, egregious, and harmful, resulting in the injury 
Statute of limitations in Spring Valley Village Texas.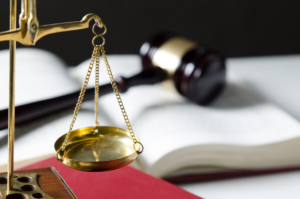 Texas accident victims must understand that they have a limited time to take legal action against negligent parties.  The Texas statute of limitations for personal injury and wrongful death actions is two years from the time of the injury, or death.
Insurance.
Texas is a "fault state" and the party found to be responsible for the accident will have to compensate the other party involved in the accident. Texas utilizes the 51% rule, where injured parties can be up to 50% responsible for an accident and still collect damages, When claim fault cannot be resolved between insured parties, car accident attorneys in Spring Valley Village TX can initiate court action that will enable a judge, or jury to decide assigned fault.  
Motor vehicle accidents.
Motor vehicle accidents can be caused by another driver, or drivers, road construction, weather, or reckless driving involving insured, inadequately insured, or uninsured drivers who cause an accident by criminally negligent driving activities.
Car.
 Semi-truck.
Invisible injury.
Victims should be concerned about an invisible injury after a car or semi-truck accident. They should take the time to be screened by a medical professional and speak with auto accident lawyers in Spring Valley Villageto make certain they did not suffer bodily harm that may cause ill-effects at some time in the future.
Symptoms of traumatic brain injuries, or whiplash injuries may go undetected until the victim starts to experience headaches, nausea, dizziness, cognitive problems, neck pain, tingling in the extremities, or back pain. Both types of injury can lead to chronic disability. Texas area  car accident lawyers and semi-truck accident lawyers will be able to explain the importance of medical screening after an accident.
Cooper Law Firm is instrumental in successful damage awards in Spring Valley Village Texas personal injury cases.
Falls.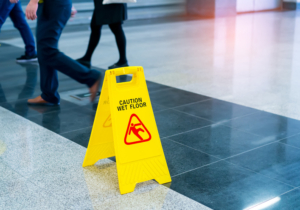 One out of every five falls in the U.S. result in a broken wrist, arm, ankle, or hip fracture, and head injuries often occur.  Fall injuries can be remedied by a premise liability action, workers' compensation, focused government, or medical malpractice action, depending on the "where" and "why" of the fall.  A skilled Spring Valley Village TX personal injury lawyer can be helpful with insurance and legal claims resulting from falls.  Over 800,000 patients a year are hospitalized because of a fall injury.
Drug overdose.
Accidental drug overdose may be caused by medical malpractice in some cases.   Contact a Spring Valley Village Texas medical malpractice attorney if you have suffered harm after a prescribed, or administered drug caused complications and unexpected damaging side effects. Other times, overdose complications may be due to the misuse of prescriptions, or illicit opioid use. Nearly 71,000 drug overdose deaths occurred in 2019.
What is a wrongful death action?
A wrongful death legal action is a particular type of lawsuit that is brought by loved ones of someone who dies because of the negligent, reckless, or deliberate act of another person.  Economic, non-economic, and punitive damages may be sought after in these cases.
Should I take legal action after an accident?
An accident victim can reduce stress and worry by hiring a competent legal professional who is better suited to communicate with insurance carriers, and opposing legal counsel, while tracking court filing timelines. A competent accident lawyer. in Spring Valley Village Texas will:
Explain victim's rights,
Provide informed advice,
Represent victim in court,
Complete a professional investigation of the injury-related accident,
Consult with medical professionals,
Assess the full amount of damages.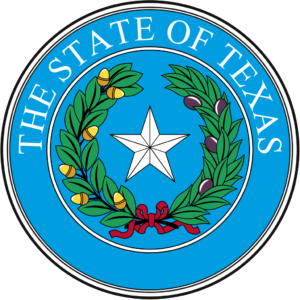 Cooper Law Firm
N. Eric Cooper
Address: 501 N Third St,
Longview, TX 75601
Telephone ; (903) 297-0037
Toll-Free: 1-855-297-HURT (4878)
Facsimile: (903) 236-0035
Sources.
https://statutes.capitol.texas.gov/Docs/CP/htm/CP.16.htm#16.003
https://statutes.capitol.texas.gov/Docs/CP/htm/CP.101.htm
https://statutes.capitol.texas.gov/Docs/CP/htm/CP.41.htm
https://statutes.capitol.texas.gov/docs/TN/htm/TN.550.htm
https://www.txdot.gov/inside-txdot/division/traffic/law-enforcement/crash-records.html
https://statutes.capitol.texas.gov/Docs/TN/htm/TN.601.htm
https://statutes.capitol.texas.gov/Docs/CP/htm/CP.74.htm
https://www.tdi.texas.gov/wc/index.html
https://www.cdc.gov/injury/features/prescription-drug-overdose/index.html
https://www.cpsc.gov/Research–Statistics/Injury-Statistics/
https://www.cdc.gov/injury/wisqars/
https://wonder.cdc.gov/wonder/help/ucd.html
[/fusion_text][/fusion_builder_column][/fusion_builder_row][/fusion_builder_container]
https://www.cooper-law-firm.com/wp-content/uploads/2023/03/iStock-509557490-scaled-1.jpg
1706
2560
damg
https://cooper-law-firm.com/wp-content/uploads/2023/03/logo.png
damg
2021-08-09 18:17:57
2021-08-09 18:17:57
Spring Valley Village Texas Injury Lawyers and Spring Valley Village Accident Attorneys