Semi-Truck Accident Lawyers in Arlington, Texas
Commercial trucking carrier and driver responsibility to Fort Worth Texas motorists.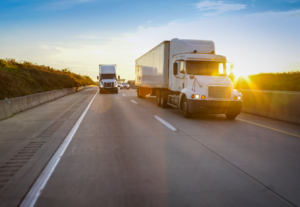 Arlington Texas semi-truck accident attorneys at The Cooper Law Firm, who are familiar with trucking industry regulations, federal regulations, and Texas  state laws, will work on behalf of truck accident victims in Fort Worth against commercial truck operator negligence.  A semi-truck driver's decision to drive while under the influence of alcohol, or other drugs that could put other roadway travelers in significant danger, especially because of the size discrepancy between a fully loaded semi-tractor trailer and a passenger vehicle.  What are the responsibilities of a trucking company regarding their commercial drivers in Texas?
Federal regulations.
Trucking companies are required to instruct commercial drivers regarding all applicable rules and regulations of the Federal Motor Carrier Safety Administration and to supervise their drivers.
Trucking industry regulations are outlined in Title 49 of the Code of Federal Regulations as a set of uniform standards of travel to promote roadway safety and prevent truck collisions. Trucking companies must adhere to those standards and understand that ignorance of these regulations is no excuse against legal action when trucking companies, or drivers are in violation of State and Federal laws.
Texas commercial trucking laws.
Texas commercial trucking laws are in place to protect drivers and mandate specific safety requirements for commercial drivers, in the hopes of reducing accidents.  Size is a factor in the extensive damages caused due to a tractor-trailer being approximately 65 feet in length and weighing up to 80,000 pounds when fully loaded, causing any type of crash between it and another moving vehicle, stationary object, or person to be more catastrophic and/or fatal in terms of injuries.
Business of trucking may fuel violations.
The deadline imposed facet of commercial trucking companies may cause drivers to violate safety laws, such as allowing tired drivers to continue to drive past their hourly restrictions, or transport overloaded cargo trailers, or drive while under the influence of drugs that may keep individuals awake, or alcohol.  State and federal regulations also require tractor-trailer trucks to be inspected and maintained on a regular basis, and keep accurate travel logs.  Semi-truck accident attorneys may use driver logs and toxicology reports as evidence of negligence in some cases.
Common violations of Texas trucking rules include:
Improper maintenance,
Driver fatigue,
Driving under the influence of drugs, or alcohol,
Distracted driving,
Commercial company negligence,
Unsecured loads,
Driving in extreme weather,
Speeding, or reckless driving.
What factors could play a role in whether a truck driver or trucking company might hold individual responsibility for the accident?
The cause of the accident,
The driver's adherence to the law,
Trucking company policies,
Whether the driver works as an independent contractor for the company.
In many cases, the law relies on vicarious liability to hold the truck driver's employer responsible for the accident.
To prove liability in a trucking accident claim, the trucking company, driver, or some other related responsible party must meet the legal criteria for negligence that includes:
Duty of care: The driver had a duty to exercise a reasonable amount of care to ensure the victim's safety.
Breach of duty: Through an act of omission or a willful act, the driver breached their duty of care, putting the victim in danger.
Causation: The driver's breach of duty caused the victim's injuries.
Damages: The victim's injuries resulted in significant physical, emotional, or mental damages.
Insurance.
Federal regulations require tractor-trailer trucks to carry various levels of insurance coverage, based on the transported cargo. The coverage amount required depends on what type of freight is being hauled and where its beginning and ending destination. At-fault states require a truck driver's insurance company to determine liability for the accident, and the at-fault party's carrier must pay for the victims' damages.  Even after liability has been determined, insurance companies may not like to pay more than the absolute minimum of the policy coverage. They might try to undervalue your injuries so they can keep your settlement amount low. A truck accident attorney at The Cooper Law Firm in Texas can communicate with the insurance companies on your behalf to fight for just compensation.  If your damages surpass the maximum coverage that the insurance policy allows, you could pursue further compensation from the individual, or trucking company responsible for causing the accident.
Severe injury.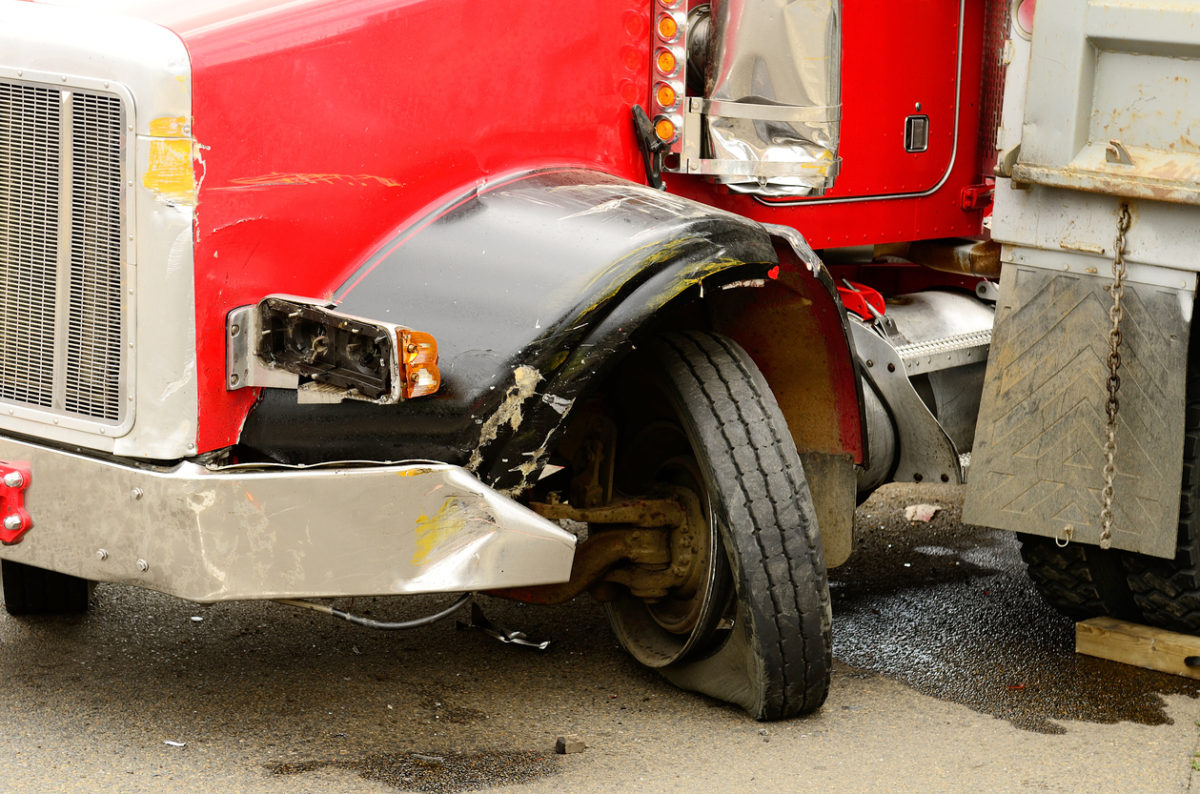 Injuries stemming from truck accidents may include wrongful death claims, brain and spine injuries that could lead to paralysis, and amputations that cause expensive long term medical costs and therapies.  Contact an experienced truck accident lawyer to fight for your rights. The laws and regulations related to the trucking industry can be difficult to understand, but the experienced semi-truck lawyer can assist you with any potential claim for damages resulting from a truck accident.
Damage recovery.
Elements that will increase the likelihood of damage recovery involve a commercial driver's compliance with state and federal laws and specific trucking restrictions, determination of fault, and the extent of losses through personal injury and property damage.  Contact legal counsel to assist with loss determination and legal action when necessary.
Wrongful death.
When fatal injury occurs in a trucking accident, family members, or legal representatives must file a wrongful death legal action within two years and a Texas wrongful death attorney in Fort Worth can assist with damage valuations and timelines relevant to each case. Compensation may cover medical expenses incurred up to the time of death, funeral and burial expenses, lost wages, pain and suffering, and punitive damages.
Competent legal counsel at the Cooper Law Firm can objectively speak on a Fort Worth truck accident victim's behalf in a courtroom, and work toward damage recovery through communications with multiple insurance carriers of those individuals who share liability after a truck accident resulting in property damage, physical injury, or death. If you have suffered harm after a truck accident,  or someone you love was hurt in a semi truck accident lawyer Arlington and  Fort Worth Texas, and you think the driver may have been under the influence of drugs, or alcohol, you may have a strong case for damages to pay for accident-related medical bills, current and future lost wages, and pain and suffering
Cooper Law Firm
N. Eric Cooper
Address: Arlington, TX
Telephone ; (903) 297-0037
Toll-Free: 1-855-297-HURT (4878)
Facsimile: (903) 236-0035
Sources.
https://statutes.capitol.texas.gov/Docs/CP/htm/CP.16.htm#16.003
https://statutes.capitol.texas.gov/Docs/CP/htm/CP.101.htm
https://statutes.capitol.texas.gov/Docs/CP/htm/CP.41.htm
https://statutes.capitol.texas.gov/docs/TN/htm/TN.550.htm
https://www.txdot.gov/inside-txdot/division/traffic/law-enforcement/crash-records.html
https://statutes.capitol.texas.gov/Docs/TN/htm/TN.601.htm