Wrongful Death Lawyers in Arlington Texas
Motorcycle crashes this Summer may end in severe, and fatal injury in Arlington Texas.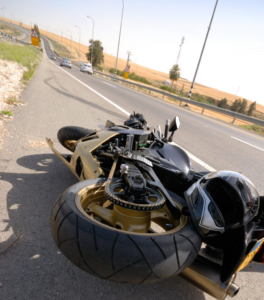 Texas wrongful death attorneys at The Cooper Law Firm can help Arlington accident victims, or their loved ones in the case of a fatal motorcycle crash.  They can work with insurance carriers and/or initiate wrongful death claims to seek damage recovery for surviving loved ones and family members. The loss of someone you care about is never easy, but it can be unbearable when another person's negligent acts were the cause for your loss.  Motorcycle accident attorneys at the Cooper Law Firm understand the stress involved in funeral planning and related concerns for an untimely death.
Motorcycle deaths in Texas.
In 2020, 482 riders lost their lives and 1,856 were seriously injured in motorcycle crashes in Texas. More than half of fatal motorcycle crashes result from collisions with other vehicles whose drivers claim they did not see the biker, or they misjudged a biker's distance and speed.  Between increased roadway traffic, distracted drivers, and the difficulty of motorcycles to remain in clear view of other drivers, motorcyclists continue to be overrepresented in traffic-related fatalities, accounting for 14% of all traffic-related deaths.  When fatal injury does not occur, catastrophic injury takes its place on many occasions, leaving an accident victim in dire straits emotionally, physically, and financially.  An Arlington Texas wrongful death lawyer can work with medical professionals, and other experts to determine causes and damage valuations when catastrophic injury will last a lifetime.
Visibility of motorcyclists.
Many people claim they did not see a biker when an accident occurs, or the biker was driving erratically.  Realistically, motorcycle accidents occur because other drivers may not see a biker until it is too late to swiftly avert an accident in many cases due to:
Texting and driving
Distracted driving
Drunk driving
Running red lights
Improper checks before turning left/not using turn signals
Illegal lane changes
Not paying attention to stopped motorcyclists
Speeding
While these actions are named infractions of law in many motor vehicle accidents, basic protections for motorcyclists are limited in comparison to a passenger vehicle.
Limited bodily protection increased risk of fatal injury.
Motorcycles offer no frame surrounding a rider, no air bag to cushion their body in the event of a crash, and no seatbelt to hold them in place if they hit an uneven roadway, other obstacle, or another vehicle.  When a crash occurs with a motorcycle, the possibility of significant bodily harm and fatal injury is present, as riders are likely to hit the ground, be ejected into the air before landing, or absorb the impact of the accident in full force on their body with no protection from a metal framework. Texas does impose helmet restrictions based on age, training, and licensure.
Catastrophic injuries.
When motorcycle accidents occur, victims are often left to deal with significant injury and a loss as to what their future will hold after someone dies in an accident. Many injuries can be catastrophic, varying by severity, including:
Traumatic brain injuries
Friction burns (also referred to as road rash)
Spinal cord damage
Broken bones
Lacerations
Bruises
When individuals suffer a serious injury in a motorcycle accident caused by another's reckless and careless actions, it is critical to recognize what legal rights exist. Loved ones must consider the life-altering effects that a motorcycle accident can have on surviving loved ones after a rider dies.  It is paramount to hire an experienced wrongful death lawyer in Arlington TX to fight for a client's rights to comprehensive damages they will need to maintain fiscal stability after losing a member of a household and their benefits.
Safety measures.
The National Highway Traffic Safety Administration (NHTSA) attempts to address concerns regarding motorcycle dangers by offering guidelines for states to develop safety programs aimed at reducing fatal crashes and injuries.  Federal Motor Vehicle Standard 218 regarding helmet use should be addressed by each statewide motorcycle safety program, in concert with requirements for protective gear, proper licensing, impaired riding education, rider training, conspicuity, and motorist awareness.  
When motorcycle accidents occur, other drivers may be negligent.  Actions that lead to injury caused by other motor vehicles include:
Failure to watch blind spots as motorcycles are smaller than passenger and commercial vehicles.
Tailgating.
Speeding.
Reckless driving.
Switching lanes without signaling.
Distracted driving is probably the worst major hazard to motorcyclists with the increased use of technology while driving.
Accident parties often claim they did not see a biker because the cyclist was driving erratically, but motorcycle accidents occur more often when other drivers may not be able to swiftly avert an accident due to distracted driving, drunk driving, speeding, or other traffic infractions. Victims of motorcycle accidents, or those surviving loved ones of a person who died in a motorcycle accident should contact a wrongful death attorney in Arlington Texas. 
Wrongful death.
When fatal injury occurs in a motorcycle accident, family members, or legal representatives must file a wrongful death legal action within two years and a Texas wrongful death attorney will assist with damage valuations and timelines specific to each case. Compensation may cover medical expenses incurred up to the time of death, funeral and burial expenses, lost wages, pain and suffering, and punitive damages.
Competent legal counsel at the Cooper Law Firm can objectively speak on an Arlington motorcycle accident victim's behalf in a courtroom, and work toward damage recovery through communications with multiple insurance carriers of those individuals who share liability after a motorcycle accident results in fatal injury. or death. If you have suffered the loss of a loved one who died in a motorcycle accident, a wrongful death lawyer Arlington Texas will build a strong case for damages to pay for accident-related medical bills, current and future lost wages, and pain and suffering for loss of consortium, or companionship.
Cooper Law Firm
N. Eric Cooper
Address: Arlington, TX
Telephone ; (903) 297-0037
Toll-Free: 1-855-297-HURT (4878)
Facsimile: (903) 236-0035
Sources.
https://statutes.capitol.texas.gov/Docs/CP/htm/CP.16.htm#16.003
https://statutes.capitol.texas.gov/Docs/CP/htm/CP.101.htm
https://statutes.capitol.texas.gov/Docs/CP/htm/CP.41.htm
https://statutes.capitol.texas.gov/docs/TN/htm/TN.550.htm
https://www.txdot.gov/inside-txdot/division/traffic/law-enforcement/crash-records.html