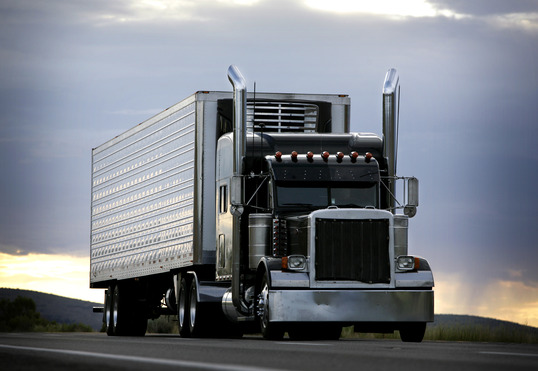 Were you or a loved one hurt or killed in a truck accident in which the passenger vehicle slid beneath the truck? The Cooper Law Firm is a Texas truck accident lawyer who helps victims seek damages and compensation for their injuries if they have been involved in a carriage underride truck accident. Trucks have large clearances beneath their vehicles under which a car can become pinned. While trucks are required to have underride guards in place, these guards sometimes fail. When guards fail, cars can slide underneath the truck, resulting in serious and fatal injuries.
According to the National Highway Traffic Safety Administration in 59% of all passenger vehicle fatalities involving truck accidents, an underride occurrence was a factor. In truck accidents involving serious injuries, carriage underride was noted as a cause of injury. Underride accidents can destroy the roof of a passenger vehicle and can mangle the interior of the car, resulting in serious head injuries. Truck companies are required by law to have underride guards installed in their vehicles, but current safety standards remain insufficient to protect the worst of these crashes. Trucks might be in compliance with the law, but they may not always be in compliance with research for best safety practices. When the law fails to keep up with best practices for safety, often it is families seeking lawsuits against truck companies that results in measurable change. When families hold truck companies financially accountable for their loved one's injuries, they are sending a strong message to the trucking industry. Safety is important and if you fail to make it a priority, you will be held accountable.
If you or a loved one was seriously hurt in a carriage underride truck accident in Texas, the Cooper Law Firm are truck accident attorneys who may be able to help you seek damages for your losses. You may be entitled to seek compensation for your medical bills, lost wages, pain and suffering, and rehabilitation expenses. If a loved one passed away in a carriage underride accident, you may be entitled to pursue a wrongful death lawsuit. Truck companies have a responsibility to ensure that carriage underride guards are sound. Research has also shown that side underride guards on trucks could save lives, though these are not currently required. When truck companies fail to take proper safety measures to keep drivers safe, they could be held accountable for damages and loss of life.
What's the Law Regarding Underride Guards in Trucks?
Under the current law, any truck weighing more than 10,000 pounds manufactured after January 26, 1998 is required to have underride guards installed in the rear of the vehicle. However, some critics of the law claim that the current regulation doesn't set strict enough standards for the weight the guards should be designed to absorb, and other critics claim that some of the guards installed are too small to properly protect passenger vehicle occupants in a crash from sliding under the truck. Both the Insurance Institute for Highway Safety and the National Highway Safety Administration have asked that standards regarding underride guards be toughened. The truck industry is well aware of the risk that current underride guards pose to passenger vehicles. Yet, many truck companies continue to place their bottom lines over safety and have failed to make safety updates to their vehicles.
Currently there is no rule requiring trucks to have side underride guards installed. Yet, the research indicates that side guards could potentially prevent hundreds of deaths each year. According to one study, side underride guards could potentially reduce the injury risk to passengers in 90% of accidents, as reported by CNN.
So, what can you do if you or a loved one was hurt in a truck accident in Texas? If a truck company failed to have best practices safety measures in place—such as appropriate underride guards, you and your family may have the right to pursue a lawsuit against the truck company. Underride car accidents can result in very serious injuries including traumatic brain injury, decapitation injuries, spinal cord injuries, and more. Contact the Cooper Law Firm, truck accident lawyers in Texas today to learn more and to protect your rights.
What Factors Lead to Truck Underride Crashes in Texas?
There are several situations where passenger vehicles can be struck by a truck, resulting in an underride crash. Passenger vehicles are particularly vulnerable around trucks because of their sheer size and because of the space between the road and the tractor trailer. Here are some mistakes truck drivers and truck companies can make that can result in serious underride crashes:
Improper Lane Changes. When a truck driver doesn't see a passenger vehicle in his or her blind spot, he or she may change lanes. If a car is beside the truck, the truck can end up sliding under the side of the truck, resulting in serious injuries for the passengers inside.
Improper Turns. In city driving, if a truck driver fails to gauge how much space he or she will need to perform a turn, the truck driver could end up hitting other vehicles, resulting in a carriage underride accident.
Sudden Stops. If a truck driver suddenly stops and doesn't provide sufficient time for the car in back to stop, the car in the rear can end up sliding under the truck, if there are no rear underride guards in place, or if the rear underride guards in place are insufficient.
Insufficient or Defective Underride Guards. Truck companies have a responsibility to properly maintain the truck's underride guards. Though many researchers believe that current laws do not require tough enough underride guards, truck companies can still make the choice to update their trucks to meet best practices for safety standards.
If you or a loved one have been hurt in a truck accident in Texas, and believe that a truck driver's actions or truck company's failure to put safety first resulted in your crash, consider speaking to the Cooper Law Firm today. Our truck accident attorneys in Texas can review the circumstances of your accident, fight to help you seek the damages you may be entitled to receive, and work with insurance companies to help you seek the settlement you may deserve. You may only have a limited amount of time to make a claim under the law. Contact the Cooper Law Firm today.