If you've been in a car accident in Texas, and were seriously injured, facing difficulty with making an insurance claim, or have questions about your rights, the Cooper Law Firm are car accident attorneys who may be able to help you. When choosing a car accident lawyer in Texas, you want to find an attorney with whom you feel comfortable, who has experience in the area of the law where you are seeking damages, and who can explain your case to you in plain English. You'll likely need to share personal information about your medical history, car accident, and financial difficulties related to your accident with your car accident lawyer, so it is important that you find a lawyer with whom you feel comfortable and with whom you trust. The Cooper Law Firm can offer you a free consultation in Texas regarding your car accident and can take the time to offer you an honest evaluation of your case.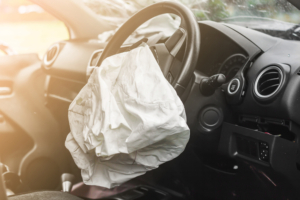 What are Some Questions You Should Ask Your Car Accident Lawyer Before Hiring Him or Her?
Think of your first meeting with your car accident attorney as a kind of interview. Come to your first meeting prepared with as much details about your case as possible, including medical expenses and bills, pay stubs, police reports, information from your insurance company, and any correspondence you may have received regarding your accident. What are some questions you should ask before hiring a lawyer? Here are a few:
Have you handled cases similar to mine? There are many different types of personal injury lawyers. You'll want to find an attorney who has handled cases similar to yours. For example, there are attorneys who handle only medical malpractice, attorneys who only handle car accident cases, and attorneys who only handle truck accident claims. The Cooper Law Firm are car accident attorneys who handle a range of car accident claims in Texas.

What results have you had? A lawyer's track record can give you an idea of what kind of outcome you might get for your case, though every case is unique. The Cooper Law Firm is happy to discuss the outcome of past car accident cases with clients.

Will you personally handle my case, or will others handle aspects of my case? Some law firms hire paralegals to handle aspects of a claim. Other law firms are small and a single lawyer works only with a handful of cases.

How long have you been practicing car accident personal injury law? It helps to see a track record.

How many cases do you handle each year? You'll want to get an idea of how much time your lawyer will have to work on your case.

How can I reach you? As your case unfolds, you'll likely have questions. Being able to reach your lawyer in a timely manner is important. Ask your lawyer when you can expect a response and whether he or she will be available on afternoons or on weekends.

What is my case worth? Every case is unique, but if you come prepared for your initial meeting with your attorney, a lawyer should be able to help you understand what your case might be worth.

Do you think I have a case? The Cooper Law Firm are car accident attorneys who only get paid if you win. We can offer you an honest assessment of your case and help you understand your options.

Are you willing to take cases to trial? While not all car accident claims need to go to trial, having a lawyer who is willing to go to court, if needed, could result in a better outcome for your case.

How much do you charge and how do you charge clients? Understanding your attorney's fee structure is important before moving forward.
The Cooper Law Firm are car accident lawyers in Texas who can sit down with you, review your case, and offer you an honest assessment today. If you have been hurt in a car accident in Texas, you may have important rights under the law. Visit us today to learn more.
Hire the Cooper Law Firm Today
When you hire the Cooper Law Firm, Texas car accident lawyers, you can rest assured that you are working with a team of passionate, dedicated, and compassionate attorneys who will work tirelessly to help you get the settlement you may deserve under the law. We bring the best to our clients. We understand that a car accident can be one of the most devastating events of your life. Contact the Cooper Law Firm today to learn more about your options.