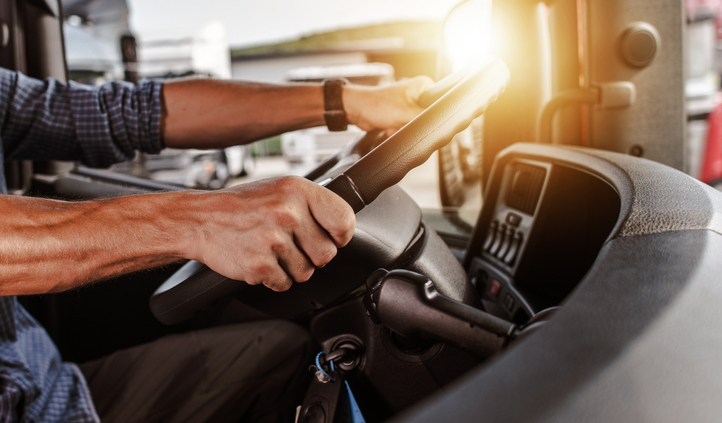 The Cooper Law Firm is an oil truck accident lawyer in Texas who may be able to assist you if you or someone you love was injured in a truck accident involving a truck related to the oil industry. Texas is home to the Permian Basin, a large region in western Texas known for its high volume of oil deposits. Because of this region's rich deposits of oil, there are many oil wells and drilling sites in the region. Where there is oil, oil must also be transported, meaning that Texas's highways often see traffic from oil trucks and tankers. According to the U.S. Energy Information Administration, Texas leads the nation in the production of crude oil and natural gas. Because of the rich oil reserves in this region, Time Magazine notes that thanks to Texas oil production, the U.S. has become the leading exporter of oil in the world. This oil needs to be moved to ports and to destinations across the U.S. Trucks are often used to accomplish these goals.
While many truck drivers and trucking companies work hard to keep the nation's roads safe, when accidents happen on Texas roads, they can be incredibly devastating. Oil truck accidents can be far more serious than passenger vehicle accidents and more serious than tractor trailer accidents. Oil is a highly flammable, highly combustible substance. The impact forces of a truck accident, can result in fires and explosions, which can lead to burn injuries and other serious injuries in victims. Oil spills resulting from oil truck accidents, as well as leaks can also put drivers and other road users in danger. Victims of oil truck accidents can be at risk of suffering chemical burns, respiratory injuries, burn injuries, and more, in addition to impact force injuries resulting from the sheer size of these vehicles. Truck accidents generally tend to result in more serious injuries than passenger vehicle accidents. But when you add oil to the mix, an accident can create a deadly and dangerous situation for drivers and passengers.
If you or someone you love was hurt in an oil truck accident in Texas, you may only have a limited amount of time to make a claim under the law. You and your family might be entitled to seek damages for your medical expenses, lost wages, and pain and suffering damages. Oil truck drivers and oil shipping companies may be required to have high-limit insurance policies for their vehicles. Making a claim following an oil truck accident can be complex, especially if you are seeking a high-value claim due to serious injuries or death. The Cooper Law Firm is an oil truck accident law firm in Texas that may be able to review your case, identify negligent parties and responsible stakeholders, and fight to help you get the settlement you may deserve under the law.
Oilfield Trucking Accidents in Texas
Oilfield work is dangerous labor, but one of the bigger risks of working in the oilfield involves oil trucks and transport workers within the oilfield. Because oil trucks on the jobsite aren't driving on public roads, sometimes oil companies are able to cut corners when it comes to abiding by federal shipping laws. Some truck drivers that remain on truck sites may not abide by federal hours of service laws and may not be required by their companies to abide by other strict laws regarding distracted driving, medical requirements, and other issues. If you or someone you love was hurt on the oilfield while driving a truck or was injured in an oilfield trucking accident, you may have questions about your rights and what next steps you can take. Oilfield trucking accidents can be complex claims because it may not be entirely clear whether the claim is a worker's compensation claim, a truck insurance claim, or another type of claim. The Cooper Law Firm are oil truck accident attorneys in Texas who may be able to assist you and your family if you have been hurt in an oil truck accident.
Hurt in an Oil Truck Accident in Texas? Protect Your Rights
The oil and trucking industries make billions each year. These industries have a responsibility to engage in safe practices when it comes to shipping oil and when it comes to providing safe workplaces for oil extraction workers, shippers, and the general public. If you or someone you love was injured in an oil truck accident, either on an oil extraction site, or on a highway, you may have the right to seek damages to cover your medical costs, lost wages, and pain and suffering. The Cooper Law Firm is an oil truck accident law firm in Texas that offers caring and compassionate counsel to victims and their families. Contact us today to learn more. USAttorneys.com can connect you with the Texas oil truck accident lawyers at the Cooper Law Firm near you.