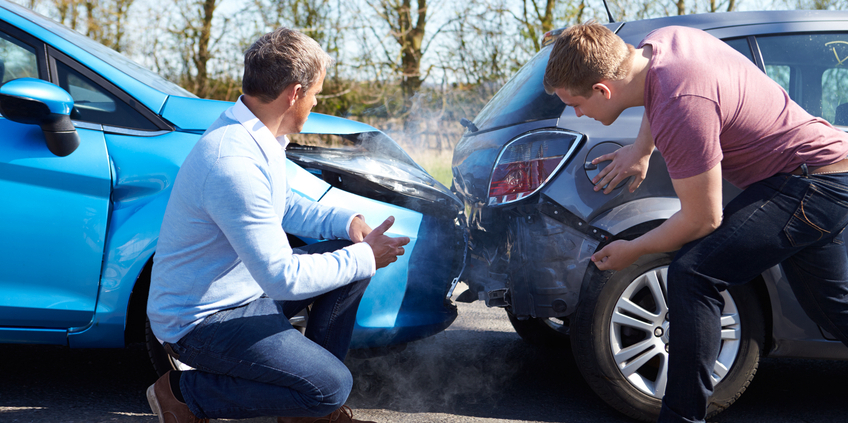 If you have been seriously injured in a car accident in Canton, Van Zandt, Mt. Pleasant, Jefferson, Paris, or Marshall, Texas, you may be feeling overwhelmed and may not always know what next steps you should take. The Cooper Law Firm is a car accident lawyer in Texas who works closely with car accident victims and their families to help them make insurance claims and seek damages from negligent parties. The immediate aftermath of an accident can be a stressful time for you and your family. The actions you take right after a crash and in the days and weeks after an accident can have an impact on your ability to make a car accident claim and can also have an impact on your insurance claim. Here are some things you can do right after an accident and in the days and weeks afterward to protect yourself and your family:
Stop and Get Medical Help. If you have been in a car accident in which other people were injured or seriously hurt, you have a legal obligation to call for medical help. Don't move accident victims unless failing to do so would result in more harm. Leaving the scene of an accident is a crime in Texas.
Call 911. Under Texas law, drivers have a responsibility to report all car accidents to the Department of Transportation when the value of damages to vehicles appears to exceed $1000 or where another person was killed or injured in the crash. Even if it appears that no one was hurt in a crash and even if damage appears to be less than $1000 and you can safely drive away from the accident scene, it may still be a good idea to report the crash to police. Why? It can be complicated to make an insurance claim without an accident report, and some injuries and damage to your vehicle may not always be immediately apparent right after a crash. Mild traumatic brain injury and whiplash symptoms may not always be felt right when a car accident takes place. Some types of vehicle damage to your engine or its component parts may not be visible in some fender benders. Your best bet is to call 911 and make a police report right after an accident takes place.
Exchange Contact Information. Get the name, phone number, and address of the other driver or drivers involved in your crash. You'll also want to write down the other driver's insurance information, as well as their vehicle's make, model, year, and license plate number.
Get Names of Witnesses. If anyone saw your accident take place, take down their names and contact information. You may need to contact these individuals later if you need to pursue a lawsuit or a personal injury claim through the courts.
Photograph the Accident Scene. A picture can tell a thousand words. While it is always wise to write down the details of the accident, if you can photograph the scene of the accident or damage to your vehicle, this could be helpful when making an insurance claim or when seeking damages for your losses.
File an Insurance Claim. Your insurance company may require you to contact them as soon as possible after an accident takes place. If you are not sure how to go about making an insurance claim, not sure about whether you should make a claim, or are having difficulty with making a claim, the Cooper Law Firm are Texas car accident lawyers who may be able to help you.
Speak to a Car Accident Lawyer. A car accident lawyer in Canton, Van Zandt, Mt. Pleasant, Jefferson, Paris, or Marshall, Texas, like the Cooper Law Firm may be able to help you with your insurance claim or with seeking damages from negligent parties after an accident. Our firm can negotiate with insurance adjusters, present evidence if you have been offered a lower settlement then you think you might deserve, and pursue negligent parties to help you seek compensation for medical costs, lost wages, and pain and suffering. You may only have a limited amount of time to make a claim under the law. Contact the Cooper Law Firm today to learn more.
These are just some of the steps you can take after you have been seriously injured in Texas to protect your interests. However, if you've been hurt, the aftermath of a car crash can be incredibly overwhelming. Your focus should be on healing. The Cooper Law Firm is a car accident lawyer in Texas who can handle the legal aspects of your personal injury claim so you can focus on what matters most—healing and rebuilding your life. USAttorneys.com can connect you with the Cooper Law Firm in Texas today.