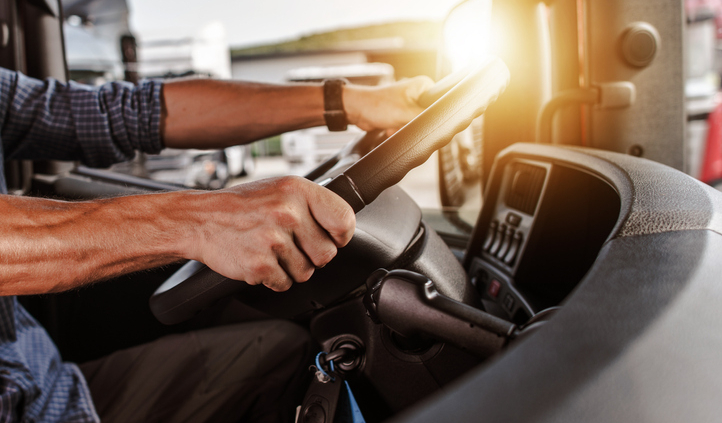 Texas's Permian Basin, an oil field shared by Texas and New Mexico, is the world's second most productive oil field, according to the New York Times. Thanks to this oil field, the U.S. is not only importing less oil, but it has become an exporter of oil on the world market. With this increase in oil production also comes the need to transport oil to its destination. The oil industry has a reputation for on-the-job dangers, but there's one danger that might come as an unexpected surprise: truck accidents. The Centers for Disease Control analyzed data of injuries in the oil industry and found that two-thirds of all fatalities were attributable to transportation accidents. This means that the greatest injury facing oil workers is not the extraction process itself, but the transportation of oil and materials to and from worksites. According to the American Geosciences Institute, 100,000 tanker trucks transport oil and gas from wells to refineries and to consumers. While large amounts of gas and oil are transported by pipelines, the American Geosciences Institute also notes that in 2013, trucks transported 1.3 billion tons of gas, diesel, and airplane fuel, mostly from storage facilities to retail stores.
The reality is that the oil industry relies on trucks to transport its products. However, when proper measures aren't taken to keep the trucks and drivers safe, both drivers and the general public can get hurt. The Cooper Law Firm is a truck accident law firm in Canton, Van Zandt, Mt. Pleasant, Jefferson, Paris, and Marshall, Texas that may be able to help if you or someone you love was hurt in an oil truck accident. The trucking industry makes billions each year. The oil industry also makes billions of dollars each year. Each of these major industries has a responsibility to the general public when it comes to transporting oil. Truck companies that transport oil and the oil industry both are required to properly insure their vehicles and vet their drivers. They are required to make sure their equipment is safe and that drivers follow all federal laws. When truck companies or oil companies cut corners, the general public can be put at risk. If you or someone you love was hurt in an oil truck accident in Texas, you may have rights under the law. Reach out to the Cooper Law Firm today to learn more.
Injured Truck Drivers: Your Rights in Texas
If you have been employed by an oil company to drive a truck and are injured in a truck accident, you may have the right to make a worker's compensation claim to cover your medical expenses, lost wages, and rehabilitation expenses. When it comes to making a worker's compensation claim after an on-the-job truck accident, it doesn't matter who was at fault. Whether you were the driver and were to blame for the crash or if you were the victim of another driver's error or mechanical failure, you may have the right to seek damages to cover your losses through worker's compensation. While your employer will generally make a claim, workers can also make a claim. If your worker's compensation claim is denied, you may also have the right to make an appeal. Are you an injured truck driver or oilfield worker who was injured in a truck accident? Do you know your rights? If you aren't covered by worker's compensation, you may even have the right to make a claim against the oil company if poor maintenance of the vehicle or other safety violations contributed to your accident. The Cooper Law Firm is a truck accident law firm in Texas that works closely with victims of truck accidents—from drivers who were hurt to passenger vehicle occupants who have been injured.
Seek Justice Today in Texas
Truck accidents can be devastating to truck drivers, oilfield workers, and to innocent drivers on the road. Texas is known for its high oil production, but with high production comes the greater demand for trucks to transport oil. Trucks accidents are dangerous enough, but when you are dealing with a truck accident involving a highly combustible and flammable substance, the risks are far higher. Victims might not only suffer impact injuries from colliding with a large truck, but they may also be at risk of chemical exposure injuries and burn injuries from contact with corrosive substances or fire. If you or someone you love was hurt in a truck accident in Texas, you may want to act now. You and your family only have a limited amount of time to make a claim under the law. Truck laws and oilfield regulations can be complex. You want a lawyer on your side that can help you navigate the law to get the claim you might deserve. Reach out to the truck accident attorneys at the Cooper Law Firm in Texas today, or connect with USAttorneys.com to get matched with one of our attorneys.