Mount Pleasant, Texas Car Accident Lawyers and Attorneys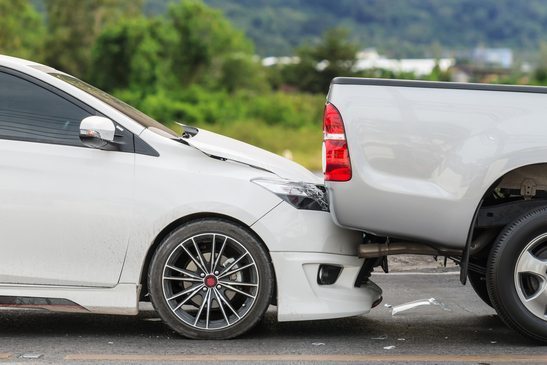 If you or a loved one has been hurt in a car accident, you may be facing a range of emotions. You may be angry, scared, and confused. Insurance adjusters may be asking you to make a statement. You may be inundated with medical expenses and wondering how to pay your bills if you're out of work due to disability. If you've been injured in a car accident in Mt. Pleasant, Texas, it is important to protect your rights. Don't give a recorded statement to insurance adjusters and if you've been seriously injured, don't accept a settlement that doesn't cover all your expenses without first speaking to a qualified Mt. Pleasant, Texas auto accident lawyer.
The Cooper Law Firm works closely with victims and their families to help them recover money from insurers and negligent parties. Our car wreck lawyers can review your case, speak to adjusters, and fight your case either inside or outside of court, if needed. You may only have a limited amount of time under the Texas statute of limitations to seek damages. Contact the Cooper Law Firm as soon as possible to learn more.
Leading Causes of Car Accidents in Texas 
Car accidents occur for a range of reasons on Texas roads. According to the Texas Department of Transportation, the leading causes of car accidents are speeding, distracted driving, failed attempt to avoid an accident, and drifting to another lane. Drinking and driving is another factor identified as a major cause of car accidents in Texas. In many of these cases, the negligent driver is at fault for the accident. Sadly, innocent drivers and passengers can suffer injuries when individuals make mistakes behind the wheel. If you've been injured in a car accident due to the negligence of another driver, you have important rights under the law. The Cooper Law Firm is a Mt. Pleasant, Texas car accident lawyer who can help you understand your rights and help you seek a recovery if you've been hurt.
The Dangers of Speeding: According to the National Highway Traffic Safety Administration, speeding resulted in 9,262 deaths in 2014. Even if a driver was obeying the posted speed limit, he or she could be considered speeding if he or she was driving too fast for conditions. For instance, in snow, rain, or smoke, drivers may need to drive more slowly in order to be safe. If you've been hurt due to a speeding driver, the Mt. Pleasant, Texas auto accident attorneys at the Cooper Law Firm can look at the evidence to determine fault. For instance, damage to your vehicle is important evidence about the impact forces involved in the crash. Drivers who speed endanger everyone around them. If you or a loved one has been hurt due to a speeding driver, you deserve justice. Contact the Mt. Pleasant, Texas car wreck attorneys at the Cooper Law Firm today.
Distracted Driving: Distracted driving is a growing epidemic in America. The number of people killed in car accidents has been growing and one of the reasons cited for this growth is the increased presence of distracting technology. Drivers may be tempted to check text messages, surf the web, or answer their phone while behind the wheel. While Texas has permissive cell phone use laws, many local municipalities have laws restricting the use of cell phones while driving. Regardless of where you're driving, if you choose to pick up a cell phone, you are putting other people's lives at risk. Texas's personal injury law may provide remedies for families suffering due to another person's distracted driving. According to Distraction.gov 431,000 people were injured due to distracted driving. The more families who speak up about distracted driving through personal injury lawsuits, the more awareness will be raised for this dangerous practice. The Cooper Law Firm is committed to raising awareness and helping families who have been victims of distracted driving to seek justice.
Drinking and Driving: Drunk driving is one of the most preventable causes of accidents in the U.S. When individuals decide to drink and drive, they need to be held accountable for their actions. Families whose lives have been impacted by a drunk driver may have the right to seek compensation for their losses and injuries. The Cooper Law Firm are car wreck lawyers in Mt. Pleasant, Texas who fight for the rights of victims of drunk drivers. We can help you and your loved ones.
Whether your accident was the result of a drunk driver, and distracted driver, or a driver who was breaking the rules of the road, it is important that you and your loved ones take swift and decisive action to protect your rights. The Cooper Law Firm are Mt. Pleasant, Texas car accident lawyers who understand how devastating car accidents can be. More devastating for many families is the knowledge that many of these tragedies could have been prevented. Most accidents occur due to preventable human error. If you or your family has suffered as a result of another driver's negligence, protect your rights. Learn more by speaking to the Mt. Pleasant auto accident lawyers at the Cooper Law Firm.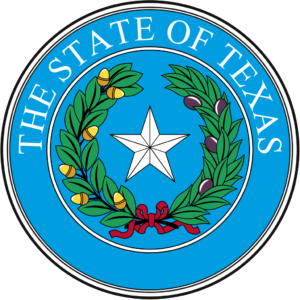 Justice for Car Accident Victims in Mt. Pleasant 
While drunk driving victims may be able to see the criminal justice system hold negligent parties accountable, many car accident victims wonder how they can seek justice for their families. For families who are victims of negligent drivers, the civil courts can offer a remedy. The Mt. Pleasant, Texas car accident attorneys at the Cooper Law Firm are hard-working personal injury lawyers who can fight for justice for your loved ones. Families who speak out about distracted driving, drunk driving, and speeding, raise awareness. By making negligent drivers pay for their errors, we can make roads safer. Contact the qualified auto accident attorneys at the Cooper Law Firm today to learn more.