Qualified Truck Accident Lawyers and Attorneys in Paris, Texas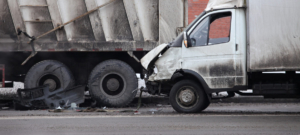 Victims of truck accidents in Paris, Texas may face a range of challenges. Due to their size, trucks are required to abide by stringent federal and state laws. When truck accidents occur, victims may face more serious injuries, resulting in long-term disability, missed time at work, lost wages, and pain and suffering. Truck drivers and their companies are required to hold high insurance policies to protect both themselves and other drivers on the road. If you or a loved one was hurt in a truck accident, you may only have a limited amount of time to seek compensation for your losses. Contact the Cooper Law Firm today. Our truck wreck lawyer in Paris, Texas can review your case and help you navigate any legal or insurance issues you may face.
How a Truck Accident Lawyer Can Help You Deal with Truck Accident Adjusters in Paris, Texas
 Truck accidents differ from regular car accidents largely because of the unique stakeholders involved. Truck drivers and companies carry large insurance policies on their vehicles, some valued at $1 million. These policies are large because trucks pose particular challenges to other drivers. Because trucks are so large, victims may suffer more serious injuries, like paralysis, traumatic brain injury, or other serious internal injuries. Unlike a car accident, where one person and his or her insurance company will be responsible for handling damages, when truck accidents take place, many stakeholders may be responsible for an accident. For instance, victims may be able to seek compensation from truck drivers, shipping companies, truck owners, operators, and other negligent parties. Each of these parties may carry their own insurance policies to cover damages.
Victims can suffer serious disabling injuries after a truck accident, which may require months to years of medical and rehabilitative care. For instance, according to the Christopher & Dana Reeve Foundation, the cost of living with paralysis can average over $1 million in the first year alone. The lifetime costs of paralysis averages in the millions. Depending on the severity of the injury, these costs can average anywhere from $1.5 million to $4.7 million.
If you or a loved one has been seriously injured in a truck accident, a truck accident lawyer may be able to assist you. You may have to speak to insurance adjusters and provide documentation to support the value of the claim you are seeking. A Paris, Texas truck wreck lawyer may be able to review your case, your injuries, and damages to help you understand an accurate value for your claim. With this knowledge, a truck accident attorney can speak to adjusters to fight for the best possible recovery permitted under the law. Adjusters may use formulas or may be trained to offer initial lowball settlements. Adjusters may also know that financial pressures may lead to victims and their families settling early and for less money than they may deserve. Don't settle for less. Contact the Cooper Law Firm. Our Paris, Texas truck accident attorneys understand the challenges that victims and families of truck accidents face.
Understanding How Driver Negligence Leads to Truck Accidents in Paris, Texas
 Most crashes and wrecks that take place on roads occur due to driver error. According to the Federal Motor Carrier Safety Administration, in 2014, 95,000 people were injured in large truck accidents. Truck drivers spend long hours on the road, and their companies may put pressure on them to perform deliveries in a timely manner. While many truck drivers are hard-working individuals who help deliver our country's goods, some drivers may break federal and state laws to meet the unreasonable demands of shippers and other companies. When this happens, drivers may speed, take drugs to stay awake, or they may violate federal hours of service limits.
If you've been in a truck accident, don't admit blame. Understand that there may be many factors involved in a truck accident. Report the accident to the police and let the officer know the facts. Then, you may wish to contact a truck accident attorney in Paris, Texas. A truck accident attorney can:
Review the truck driver's logs to ensure that the driver was following federal hours of service laws.
Review the delivery and shipping logs to see if a truck driver was falsifying logs.
Check the driver's background to see if he or she was found guilty of drunk driving or drug use in the past.
Review the truck company's hiring practices.
Review the shipping company's practices.
Check maintenance records of the truck, to ensure that equipment was properly maintained.
Review company policy on texting and driving, cell phone use, and other behaviors.
Speak to witnesses and gather evidence regarding the accident.
Speak to insurance adjusters to fight for the best possible recovery under the law.
Many factors can contribute to a truck accident. In many cases, one or both drivers involved in an accident may be at fault. However, it is important to protect your rights. If a truck driver or company violated the law in order to achieve a better bottom line, you may be able to recover money under the law for your damages. Contact the Cooper Law Firm today. Our Paris, Texas truck wreck attorneys can fight for your rights.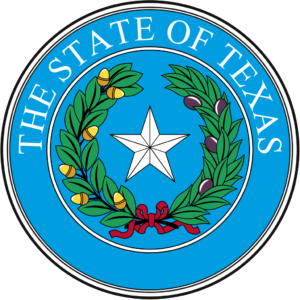 Seek Justice in Paris, Texas Today
 The trucking industry is a multi-billion dollar industry. Truck drivers and companies have a vested interest in making money. When these interests put making money over public safety, companies must be held responsible. The Cooper Law Firm are truck accident attorneys in Paris, Texas who fight for the rights of individuals who have been harmed in truck wrecks. Truck companies may have teams of lawyers fighting on their side. You need a truck accident attorney working for your best interests as well.