Personal Injury Lawyers in Tyler, Texas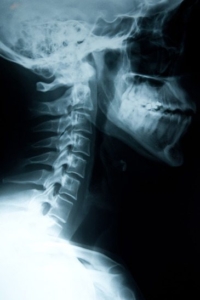 The days and weeks following a serious accident can be difficult for families and survivors of personal injury to navigate. You and your loved ones may have many questions about the recovery process, about whether you are entitled to compensation for your injuries, and you may be struggling to negotiate lifestyle changes after an accident. If you or a loved one has been hurt in a car accident, due to premises liability, nursing home abuse or neglect, medical malpractice, or due to a car accident, you may be entitled to receive important protections under the law, which may include the right to seek a recovery for your losses. The Cooper Law Firm is an accident attorney in Tyler, Texas committed to helping survivors recover their losses. You may only have a limited amount of time to act after you've been injured. The Cooper Law Firm may be able to help.
What is the Value of My Personal Injury Claim in Tyler, Texas? 
One of the major questions personal injury victims and their families may have after suffering an accident involves learning more about the value of their personal injury claim. Every claim is unique and the value of your claim will depend on many factors. Your accident lawyer will review your case to determine whether another party was negligent for your injuries. In cases where another person or company was negligent for your accident, you may be entitled to a recovery under the law. Here are some factors your Tyler, Texas accident lawyer will consider: 
Medical expenses and projected medical expenses. Your personal injury lawyer will review medical bills. If your injury is serious, your accident lawyer may want to speak to doctors about your diagnosis in order to make an estimate of future medical expenses.
Lost wages and projected future lost wages. Your accident lawyer will review pay stubs to determine the wages you lost due to missed days at work. If you expect to miss time at work in the future due to a serious accident, your personal injury lawyer may need to speak to experts, including physicians, to estimate how long you'll be out of work and whether you'll require work retraining in order to rejoin the workforce.
Pain and suffering. Pain and suffering recovers compensate you for losses that aren't quantifiable through the use of medical bills and pay stubs. Yet, pain and suffering is quite real. If you cannot play with your children as you once did. If you cannot enjoy life activities you once enjoyed. If you have had to negotiate significant life changes, you may be entitled to a pain and suffering recovery. Pain and suffering is based on the amount of recovery you're entitled to receive for medical expenses. That number is multiplied by another number called a multiplier. This number will be higher, the more significant your injury. The multiplier may start at 2 or 3, but could go as high as 10 in some serious cases. Your personal injury lawyer will review your case, speak to you about your life before and after your accident, and help you plan a roadmap forward.
If you've suffered a serious injury in Tyler, Texas, a personal injury lawyer may be able to determine whether you have a case. Whether or not you have a case is dependent on many factors. If you've been hurt, the Cooper Law Firm accident lawyers in Tyler, Texas may be able to assist you.
Justice for Personal Injury Victims in Tyler, Texas 
The Cooper Law Firm works closely with victims and families to help them get the best possible recovery allowed under the law. If you've been hurt, you may be suffering from a range of injuries, including traumatic brain injury, broken bones, a broken hip, post traumatic stress disorder, paralysis, or other serious injuries. Getting adequate medical care and rehabilitation services is essential to living the best life possible after your accident. Yet, many families struggle to get the care they need. Our firm offers compassionate and caring personal injury representation in Tyler, Texas. We may be able to get you a recovery for your accident. Contact us today to protect your rights and to learn more about whether you may have a case.