Car Accident Lawyers in Texas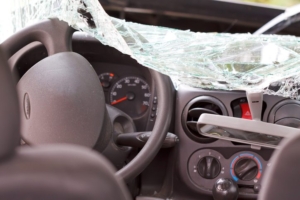 According to the Texas Department of Transportation, in 2015 alone, car accident deaths in Texas resulted in $37.8 million dollars in economic losses. These losses don't begin to account for the losses that families and victims face when individuals are seriously injured in car accidents. The law offers important protections for families and victims of auto accidents. Under Texas personal injury law, you may be entitled to receive money to pay for medical care, rehabilitation expenses, lost wages, and pain and suffering damages. The vast majority of car accidents occur due to human error. Distracted driving, drunk driving, and failing to obey the laws of the road can all lead to accidents. If you or a loved one has been hurt in a car accident in Texas, contact the auto accident lawyers at the Cooper Law Firm today. We fight insurers, negligent drivers, and other stakeholders to help victims get the recovery they may deserve.
Before Speaking to Insurance Companies After a Car Accident in Texas, Know Your Rights
Car insurance companies and their adjusters are required, under the law, to honor their contractual obligations to you based on your insurance policy. However, adjusters are highly trained and sometimes use specialized software to give you a lower settlement than you may deserve. Individuals may not always be aware that there is often room to negotiate a higher settlement with insurance adjusters after a car accident. Car accident attorneys like the Cooper Law Firm can take a close look at your policy and your damages to help you get the best possible outcome under the law. Here are some things to know before speaking to an insurance adjuster:
Don't give a statement: Insurance adjusters may want you to give a statement about the accident. They may try to get you to speak about the accident and give additional details. You should avoid speaking about the accident except to answer basic questions that can be found on the police report. Anything you say to an adjuster may later be used against you to deny a claim or result in a lower claim.
Ask the adjuster to make requests in writing: The best thing you can do to protect your rights is to ask the insurance company to contact you in writing. This way, you'll have records of everything your insurance company does and says. Your auto accident lawyer can then review this paperwork and respond in writing. Insurance adjusters may try to put you on the spot and get you to answer on the phone. You may be stressed or upset about the accident and could end up saying something you may later regret. Instead, be polite and ask the adjuster to send you the request in writing. This holds adjusters accountable and ensures that the company only requests information pertinent to the case.
Avoid settling at the first offer: You have bills to pay. You have lost wages to cover, but insurance adjusters sometimes use financial pressure to get individuals to accept initial, lowball offers. If an offer seems too low, or doesn't cover all your expenses, speak to an auto accident attorney. A car accident lawyer can review all damages and determine the value of your case. Adjusters may use your lack of knowledge of damages to get you to settle sooner and for less.
Don't allow adjusters to record your call. Insurance companies are not permitted to record calls without your permission. You are permitted to deny adjusters permission to record the call. Keep conversations to a limit and try to handle things in writing with the help of an auto accident lawyer. 
Speaking to insurance adjusters after a crash can be stressful. The good news is that you don't have to do it alone. The Cooper Law Firm are auto accident attorneys who can assist you with getting the insurance settlement you may deserve.
Protect Your Rights
The Cooper Law Firm understand the stress and challenges that victims and families face in the weeks and months after a car accident. Protect your rights and contact our auto accident lawyers today. Seek justice and receive the fair recovery you may deserve under the law.